Service & Emergency Call Outs


Air Conditioning can be a vital necessity to your business. In the event of a break-down or fault, it can seriously alter the atmosphere of your shop floor, restaurant or work place. Elite Air Conditioning & Refrigeration Services offer a comprehensive 24 hour call out service, should the worst happen. Maintenance Contracted clients can enjoy the benefits of 24 hour call out without any additional charges.


Expert Filter Cleaning


In order to keep your air conditioning system working efficiently and quietly, filters need to be regularly cleaned and replaced every few years. Commercial and Domestic customers can take advantage of our maintenance contracts which include inspection, cleaning and replacing where necessary.



How does it works?

When the temperature outside begins to climb, many people seek the cool comfort of indoor ai­r conditioning. Like water towers and power lines, air conditioners are one of those things that we see every day but seldom pay much attention to.



Wouldn't it be nice to know how these indispensable machines work their magic?

Air conditioners come in various sizes, cooling capacities and prices.


Installations
Elite Air Conditioning & Refrigeration specialises in the installation of fixed system air conditioning. They do not try to be experts at a variety of different trades as they feel that they can only offer the exacting levels of professionalism that they have become famous for by keeping their expertise targeted to what they know. They know fixed system air conditioning.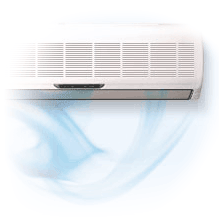 The sales are handled by directors Keith Edwards & Phil Lynch who have over 30 years experience between them within the air conditioning industry. Some of Elite Air Conditioning & Refrigeration's clients have suggested that other contractors offer only one range of products and make that range fit regardless of the application, Elite Air Conditioning & Refrigeration will never follow that route as their focus has always been to treat each client individually. Each client, they believe, must be given all choices available.
There are a variety of products and manufacturers available and unfortunately there are some that prove to be rather problematic and unreliable. Elite Air Conditioning & Refrigeration tests all manufacturers before committing to using them so there are no hidden surprises for their valued customers, how many other suppliers of any product can claim that? Ultimately, following intensive research, they have confidence in the following: Mitsubishi Electric, Daikin, Fujitsu, Toshiba, LG, Sanyo, Hitachi and Mitsubishi Heavy Industries. The comforting fact too though is that as new manufacturers develop new ranges, so will Elite Air Conditioning & Refrigeration invest time and money on studying that range before adding them to their list of approved manufacturers.




Our services

Installation
Centralized operations & customer service center


Maintenance
Regular scheduled work to keep equipment in good working order.
Expert Advice
We are here to offer expert help and advice. Just call the freephone number above

Service
Our fully qualified engineers can service repair your existing system as well as those we install.


Let us Help
Latest News
(live)
28th Sept 09 - Daikin increases production

DAIKIN is to employ more staff and ramp up production at its Ostend plant in response to what it sees as "recent positive sales signals". Around 200 production line workers are to be employed on a temporary basis and most production lines will switch from day shift to the two-shift system. more
19th Sept 09- Fall in ac inspection figures drives classes for trading standards

FIGURES from energy services firms show a fall in the number of new inspection contracts placed in recent months, despite the fact that tens of thousands of inspections, which were required by January 4, 2009, are still to be carried out. more
Get in touch
Please use any of the following means to make contact with us:





47 Carlbury Avenue
Acklam
Middlesbrough
TS5 8SY
Tel: 01642 822382
Email: enquiries@eliteac.co.uk